COMING SOON:
Krista Vitola at Simon & Schuster has acquired North American rights, in an exclusive submission, to The Cobra's Song by Supriya Kelkar, about a 10-year-old Indian American girl who comes from a family of famous classical Hindustani music singers. When someone suspicious comes to town, she is sure her neighbor has become an ichchaadari naagin, a cobra that can turn human, intent on revenge for an old wrongdoing. She must overcome her fears and harness the power of her voice before the naagin turns the whole town into a kingdom of snakes. Publication is set for spring 2023; Kathleen Rushall at Andrea Brown Literary did the deal.
Grace Kendall at Farrar, Straus and Giroux has acquired world rights to My Name by Supriya Kelkar (l.), illustrated by Sandhya Prabhat, about how a name comes from generations of ancestors, places, and experiences to make you you. Publication is slated for June 2023; Kathleen Rushall at Andrea Brown Literary represented the author, and Alice Sutherland-Hawes of ASH Literary represented the illustrator.
I get to illustrate a book!
I have news! THAT THING ABOUT BOLLYWOOD (Aladdin/Simon & Schuster, 2021), is about a girl who loves Hindi movies. It is full of (filmi) magic, family, and friends and I can't wait for it to be out in the world!
I have some exciting news to share!
I'm thrilled to be able to work with Sterling on my picture book debut, THE MANY COLORS OF HARPREET SINGH, which will be out on September 3, 2019! Illustrated by Alea Marley. Afterword by Simran Jeet Singh.
I'm so excited to get to work with Tu Books again! My next historical middle grade novel, THE SANDALWOOD PYRE, will be published in spring 2020.

Signed copies of AHIMSA are available at Nicola's Books in Ann Arbor, Literati in Ann Arbor, Barnes & Noble in Northville, and Barnes & Noble in Flint! Or if you'd like a signed bookplate, e-mail me at supriyakelkarbooks@gmail.com
Purchase AHIMSA at Target
Purchase AHIMSA on Amazon
Purchase AHIMSA at Barnes and Nobles
Purchase AHIMSA on IndieBound
AHIMSA, recipient of an ALA Booklist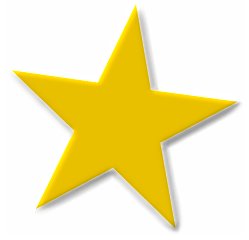 starred review, a School Library Journal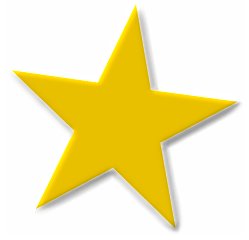 starred review, and winner of the New Visions Award, is a middle-grade novel that takes place in 1940s India, an era of great change as Indian citizens fight for independence from British colonial rule. When ten-year-old Anjali's mother announces that she has quit her job to become a Freedom Fighter following Mahatma Gandhi, Anjali must find her place in a rapidly changing world. AHIMSA was published by Tu Books  on October 2, 2017.
More about AHIMSA in The Washington Post and on NBC News
Educators, please click here for information on free Skype Q & As and the Teacher's Guide for AHIMSA.
Read Mr. Schu's cover reveal on Watch. Connect. Read. here!
Here are links to the cover reveal countdown, featuring Mahatma Gandhi's handwritten letter to my great-grandmother:
4 days to go.
3 days to go.
2 days to go.
1 day to go.
You can find Ahimsa on Goodreads here.